10 Things to Do in Kansas City, MO This Weekend
Kansas City offers some of the most amazing sights and activities in Missouri and lucky for you, The Retreat at Woodlands offers you easy access to it all! Spend a day exploring all of the amazing shops and restaurants with your friends. Or uncover hidden treasures in one of the amazing museums like the National WWI Museum and Memorial! There are so many activities and places to visit for every occasion, like a night out, family fun days, or a quiet day spent with yourself!
Below is our complete guide to every exciting adventure that awaits you here in Kansas City, MO! Being so close to the action at The Retreat at Woodlands, you'll always have something fun to do while you're in the area.
TOP 5 PLACES TO GO IN KANSAS CITY
From its 235-acre location in northeast Kansas City, Worlds of Fun amusement park has been delighting the Kansas City area for nearly 50 years. Based on Jules Verne's Around the World in Eight Days, the park guides patrons through five themed sections including Scandinavia, Africa, Europa, the Orient, and Americana. Popular attractions include the Patriot, the Flying Dutchman, Timber Wolf, Detonator, Boomerang, and Mamba.
Grab a snack, meal, or drink from more than two dozen concession options throughout the park, or stop by Candy Kitchen for an assortment of delectable sweets. Commemorate your visit with a souvenir from one of the park's several gift shops. Adjacent to Worlds of Fun, 64-acre Oceans of Fun features tropical-themed water slides, wave pools, tube rides, lazy rivers, and more to escape the heat. Admission to Worlds of Fun includes complimentary access to Oceans of Fun!
4545 Worlds of Fun Dr
Kansas City, MO 64141
(816)454-4545

With home games played at raucous 75,000-seat Arrowhead Stadium, the Kansas City Chiefs are one of the NFL's most storied franchises. Arrowhead is considered one of the most imposing venues in the league, currently holding the Guinness World Record for crowd noise at over 142 decibels. The Chiefs won Super Bowl championships in 1969 and 2019 and have welcomed legends such as Joe Montana, Marcus Allen, Derrick Thomas, Tony Gonzalez, and Patrick Mahomes.
Arrowhead also hosts concerts, college football games, and other large events throughout the year. Kansas City is a haven for sports fans, with MLB's Kansas City Royals, Major League Soccer's Sporting Kansas City, Kansas Motor Speedway for NASCAR and IndyCar races, as well as several collegiate programs including the Kansas City Roos and The University of Kansas Jayhawks in nearby Lawrence, KS. The annual Big 12 basketball tournament at the Sprint Center is one of the city's biggest events.
1 Arrowhead Dr
Kansas City, MO 64129
(816)920-9400
South of Downtown Kansas City, Country Club Plaza is a 55-acre outdoor shopping district featuring over one million square feet of dining, shopping, entertainment, and office space. The Plaza was modeled after the city of Seville, Spain, and features a variety of statues, murals, sculptures, mosaics, and other art installations throughout the district. The Plaza plays host to numerous festivals and community events, including the hallowed annual Holiday Season of Lights for more than 90 years.
The Plaza includes high-end retailers such as Gucci, Bally, Tiffany & Co., Saks Fifth Avenue, and St. John, as well as an assortment of unique local boutiques. Popular eateries include everything from The Capital Grille Steakhouse and Jack Stack Barbecue to The Melting Pot, Shake Shack, and Potbelly Sandwich Shop. The district is also replete with art galleries, spas, yoga studios, and much more! Come see why Country Club Plaza is one of Kansas City's most beloved treasures!
4706 Broadway Blvd
Kansas City, MO 64112
(816)753-0100
America's Official World War I Museum, located south of downtown Kansas City in sprawling Penn Valley Park, is dedicated to the remembrance and honor of those who fought and died in the Great War, as well as the war's enduring legacy. The museum was dedicated in 1921 just a few years after the war's conclusion and has since undergone several extensive expansions and renovations.
Liberty Memorial Tower stands prominently over the museum and grounds at a soaring height of 265 feet. Throughout the Museum, a wide array of interactive exhibits and countless period artifacts give visitors insight into the circumstances that led to the start of the war, the combatants, impactful battles, and ongoing impact. While visiting, grab a bite to eat at the Over There Café and stop by the Museum Store to take home a souvenir to commemorate your visit.
2 Memorial Dr
Kansas City, MO 64108
(816)888-8100
The Nelson-Atkins Museum of Art has been a treasured Kansas City landmark since its inception in 1933. With a world-renowned permanent collection including more than 35,000 works spanning a variety of mediums, the Nelson-Atkins features pieces from eras throughout history and cultures across the globe. In addition to a highly-prized European painting collection, the museum also houses distinguished assemblages of Asian, American, and Native American artwork.
Outside on the Museum's vast lawn, the Donald J. Hall Sculpture Park includes dozens of exquisite sculptures from the likes of Auguste Rodin, George Segal, and the famous Shuttlecocks by Claes Oldenburg and Coosje van Bruggen. Throughout the year, the Museum hosts a wide variety of community events, art workshops, and is available to rent for private parties and corporate event. Grab a snack or cup of coffee, or pick up a unique memento from the Museum Store.
4525 Oak St
Kansas City, MO 64111
(816)751-1278
TOP 5 PLACES TO EAT IN KC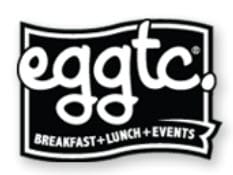 Best Breakfast
Just south of the Country Club Plaza, Eggtc. dazzles diners with traditional, made-from-scratch diner-style breakfast and lunch. From classics like pancakes and omelets to unique frittatas, breakfast pizza, and crepes, Eggtc. has something for everyone. Pair your meal with a fresh-squeezed orange juice, bloody mary, or choose from an array of hand-crafted coffees, teas, and espressos!
5107 Main St
Kansas City, MO 64112
(816)561-0116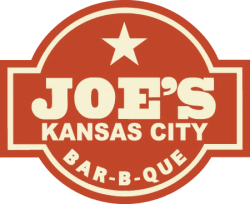 Best Barbecue
From humble beginning in their original location in a Shamrock gas station, Joe's KC Bar-B-Que (formerly known as Oklahoma Joe's) has rocketed to worldwide barbecue stardom. Famous for their burnt ends and the Z-man sandwich, Joe's has since expanded to four KC-area locations and is frequently included in lists of the nation's top barbecue joints.
3002 W. 47th Ave
Kansas City, KS 66103
(913)722-3366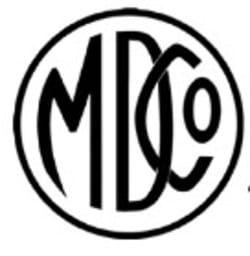 Best Deli
A Kansas City institution for more than 120 years, the Milwaukee Deli turns out hand-crafted sandwiches, salads, pizza, and more. Popular items include the hot pastrami, Baltimore club, and KC corned beef. The Deli features an impressive selection of local KC brews from Boulevard, KC Bier Co, and Cinderblock, as well as unique cocktails such the Old Milwaukee Fashion and the Sopwith.
101 W. 9th St
Kansas City, MO 64105
(816)471-6900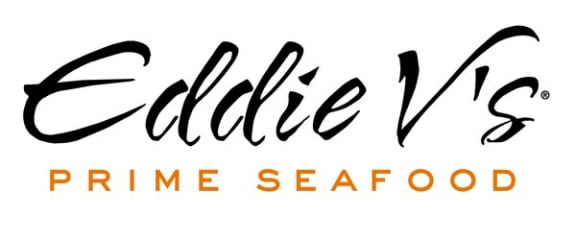 Best Steakhouse
rom their elegant, upscale location near the Country Club Plaza, Eddie V's Prime Seafood delights patrons with an assortment of hand-cut aged USDA prime steaks, incredible fresh seafood and indulgent sides like crab fried rice and truffled macaroni and cheese. Eddie V's also features an extensive, award-winning wine list and delicious desserts.
700 W 47th St
Kansas City, MO 64112
(816)531-2537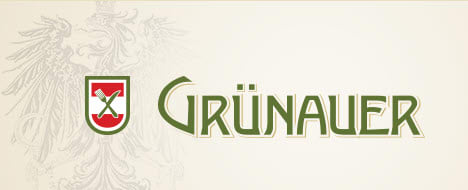 Austrian Cuisine
Grünauer is an Austrian and central European Cuisine offered in the heart of Kansas City. For those looking for a new dining experience, this is the place to go! They offer lunch, & dinner with a vast selection of gluten-free options, so there is something for everyone! While you are there you should also check out their Wunderbar – filled with specialty drinks that change twice a year and a selection of rotating seasonal cocktails! For a new experience and a chance to try authentic Austrian cuisine, this is the place to go!
101 West 22nd Street
Kansas City, MO 64108
(816)283-3234
Testimonials
We have lived at the Retreat at Woodlands for almost 5 years and we have no complaints. From the private wooded view and the grassy area off our patio, to the responsiveness of the team, we absolutely love it here!

- Google Reviews
I love living here. It's a good location to live in Kansas City. Everything is less than a 20 minute drive away.

- Google My Business
I'm so glad we were able to find this apartment complex. It has been quiet and the maintenance has been wonderful to not only myself and boyfriend, but seem to genuinely love our dog as well.

- Google My Business
I love this property because it is close to everything I need. The staff is super friendly and my maintenance requests are always done in a timely manner. I also like how spacious the apartment is and I am in love with my fireplace.

- Apartment Ratings